VT Impex is a leading cocopeat manufacturer in India and its manufacturing unit is set up in Pollachi, Tamil Nadu, India, the heartland of Indian coir products. With easy accessibility to our primary raw material, coconut husks as well as extremely skilled labor we have a smooth and efficient production process.
We have established relationships with coconut suppliers and are extremely particular in the type and quality of the raw material. There is state of the art machinery installed which ensures a streamlined process of dehusking, fiber extraction, drying, bailing and block compression.The most crucial stage is the quality control and testing. The products are checked for moisture content, fiber length, pH level and electrical conductivity and other specifications according to requirements. This allows for our products to be better than industry standards. The finished product is stored in a dry and well-ventilated area.
The packaging material is durable, moisture resistant and fitted for long distance transport. It is packed with jute bags, plastic bags or shrink wrap according to the product and palletized. The palletization is sturdy and secure.
We are the leading cocopeat manufacturers and exporters in India. Our prominent standing in the industry reflects our unwavering commitment to delivering top-quality cocopeat products. We take immense pride in our ability to promptly deliver our exceptional products to any location worldwide.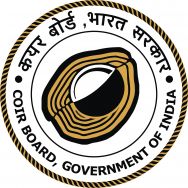 Need more details about our products